Thursday, November 08, 2012
Humpday Blues
posted by midnight rider at 1:00:00 am
permanent link#


The Parallel Government
Of The Entire World
All of us, every single man, woman, and child on the face of the Earth were born with the same unalienable rights; to life, liberty and the pursuit of happiness. And, if the governments of the world can't get that through their thick skulls, then, regime change will be necessary.
Subscribe in a reader
.
Infidel Babe Of The Week
Can it be anyone else?


IBA Quote of the Week.
"Every sentient human being whose brain isn't stuffed with ideological fairy dust can see that Obama is behind every major scandal of his administration from Benghazi to the I.R.S. disgrace. How can one know this? Because the culprits haven't been fired. Moreover, if they are serial liars like Susan Rice, they've actually been promoted to posts where their loyalty to the criminal-in-chief can do America and its citizens even more damage, if that is possible." --- Ben Shapiro
Sharia is Sedition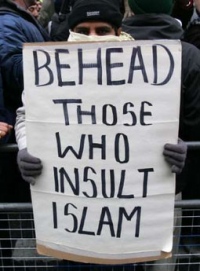 The Infidel Bloggers Alliance Radio Show
Gathering Storm Report Radio Show
"An Islamic regime must be serious in every field," explained Ayatollah Khomeini. "There are no jokes in Islam. There is no humour in Islam. There is no fun in Islam."
****************

"I want to be very, very clear, however: I understand and agree with the analysis of the problem. There is an imminent threat. It manifested itself on 9/11. It's real and grave. It is as serious a threat as Stalinism and National Socialism were. Let's not pretend it isn't."
~~~~~Bono~~~~~

****************
IMPORTANT VIDEOS

An Infidel Message
To Moderate Muslims

OBSESSION

UNDERCOVER MOSQUE

GERT WILDER'S
FITNA

****************
Original Artwork By Bosch Fawstin
Previous
NOTICE!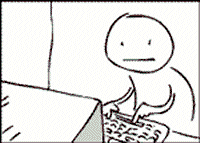 Older Posts
Newer Posts