Saturday, April 30, 2011
Jeopardy Question : Why has Donald Trump outlived any useful purpose in the Republican Primary Campaign?
posted by Epaminondas at 7:05:00 pm
permanent link#


The Parallel Government
Of The Entire World
All of us, every single man, woman, and child on the face of the Earth were born with the same unalienable rights; to life, liberty and the pursuit of happiness. And, if the governments of the world can't get that through their thick skulls, then, regime change will be necessary.
Subscribe in a reader
.
The Untold Story of Muslim Opinions & Demographics
Infidel Babe Of The Week
Moran Atias - TYRANT

IBA Quote of the Week.
What Trump is proving is something Andrew Breitbart stumbled upon, but never really figured out how to exploit. The scolds on the Left are paper tigers. They rely on you turning your virtues into vices. Andrew used to respond to the Left's accusations with "So?" as in, "so what are you going to do about it?" The answer is and was nothing.
Trump is not responding as expected to the charge of the social justice warrior. Instead of cowering and apologizing, he is laughing and joking, often doubling down on his previous statements. What we're all seeing is the Left has no response for it, other than to keep chanting the same lines. -- Quote from Anonymous commenter ...
Sharia is Sedition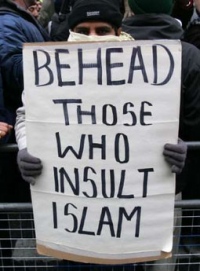 The Infidel Bloggers Alliance Radio Show
Gathering Storm Report Radio Show
"An Islamic regime must be serious in every field," explained Ayatollah Khomeini. "There are no jokes in Islam. There is no humour in Islam. There is no fun in Islam."
****************

"I want to be very, very clear, however: I understand and agree with the analysis of the problem. There is an imminent threat. It manifested itself on 9/11. It's real and grave. It is as serious a threat as Stalinism and National Socialism were. Let's not pretend it isn't."
~~~~~Bono~~~~~

****************
IMPORTANT VIDEOS

An Infidel Message
To Moderate Muslims

OBSESSION

UNDERCOVER MOSQUE

GERT WILDER'S
FITNA

****************
Original Artwork By Bosch Fawstin
Previous
NOTICE!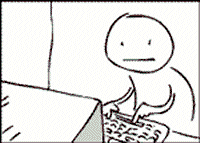 Older Posts
Newer Posts