DJT Jr, the meeting, the emails, the Dems,and TRIBES
DJT Jr is a moron.
He probably figured he was about to get documentation that HRC has entered into a quid pro quo with Putin over uranium for the Clinton Foundation. Wet dream for politics if that had come from Bob Woodward.
What more is there to say?
But it's no worse than the DNC sending their people to the UKR embassy to get dirt on Manafort.
It NOT as bad as Ted Kennedy writing to the USSR for help against his own party and Jimmy Carter for his run, and it's nowhere as close to as bad as the USA getting into the Israeli election against Bibi in order to get our program supporting the Iran deal less opposition.
All of that does not excuse Trump Jr. BTW, Russia does not HAVE a crown prosecutor and Emin and his dad are Russian real estate developers who worked with Trump Sr on bringing a Trump Tower to Russia, which never happened.
Rob Goldstone is PR guy working with music groups and sounds from what's out like a small time player, but a player. He has the judgment on this of an amoral Scrooge.
And now the James Bond story of The Magnitsky Act, Hermitage Capital, and idiocy.
Its main investment fund, the
Hermitage Fund
created in 1996, has been extremely successful, earning 2,697% between 1996 and December 2007. It has been ranked the World's Best Performing Emerging Markets Fund over the 1996-2001 five-year period by
Nelsons
.
Bill Browder is the grandchild of the former HEAD of the Communist Party of the USA.OK? When the USSR came apart and we all sent up a cheer, Browder and Safra jumped in under Yeltsin as soon as the USSR giant companies were being privatized. Hermitage got involved to the tune of MANY MANY of millions of dollars in part ownership of many Russian entities. They must have had sway. By leverage they probably had some measurable influence at the national economic level.
Now maybe Safra had a lot of money, access to it, and Browder well at Boston Consulting group, but at THAT level? Maybe. Or maybe an interested entity with a 3 letter abbreviation had interest in the grandchild of the CPUSA chief grabbing influence in the emerging Russia.
They are both Jewish, Safra was Arab jew whose family is from Aleppo.
Browder grew up in Chicago, Illinois, and attended the University of Chicago where he studied economics. He received an MBA from Stanford Business School in 1989. In 1998, Browder gave up his US citizenship and became a British citizen. Prior to setting up Hermitage, Browder worked in the Eastern European practice of the Boston Consulting Group in London and managed the Russian proprietary investments desk at Salomon Brothers.
He died in a fire that attracted wide media interest and was judicially determined to be due to arson, IOW, he was murdered. Remember this(?)
Hermitage is an activist fund. One of its main tactics is to expose corporate corruption in the companies it is holding, in the hope of improving managerial behaviour and lessen the significant discount that corruption has on share prices. Most famously, Hermitage has helped to expose several high-profile cases of corruption in Russia's largest company Gazprom between 1998 and 2000. In October 2000, Hermitage reported that "investors are valuing this company as if 99 percent of its assets have been stolen. The real figure is around 10 percent so that's good news."
Although the fund's founder William Browder was a supporter of Russian president

Vladimir Putin

, in November 2005 he was

blacklisted

by the Russian government as a "threat to national security" and denied entry to the country.

The Economist

has accused the Russian government that this blacklisting occurred because he interfered with the flow of money to "corrupt bureaucrats and their businessmen accomplices."

As the

New York Times

reported in 2008 over the next two years, several of his associates and lawyers, as well as their relatives, were victims of crimes, including severe beatings and robberies during which documents were taken. In June 2007 dozens of police officers swooped down on the Moscow offices of Hermitage and its law firm, confiscating documents and computers. When a member of the firm protested that the search was illegal, he was beaten by officers and hospitalized for two weeks. Hermitage became victim of what is known in Russia as "corporate raiding": seizing companies and other assets with the aid of corrupt law enforcement officials and judges. Three Hermitage holdings companies were seized on what the company's lawyers insist are bogus charges.

On 8 October Hermitage released a video on YouTube accusing Russian Police of fraud.

On November 16, 2009

Sergei Magnitsky

, a partner of the legal company Firestone Duncan, who was a representative and legal consultant for William Browder in Moscow, having been accused in tax fraud and imprisoned for 11 months, died in prison. In 2013 it was announced that Magnitsky will go on trial posthumously.

Opalesque.TV released a video on February 8, 2010 in which Browder reveals details of Sergey Magnitsky's ordeal during his eleven months in detention. In 2012 Hermitage filed a complaint with Cyprus anti-corruption agency Mokas regarding $31m funds illegally moved from Russia through a chain banks in Cyprus. However, in 2015 Cyprus police passed the documents to Russian investigators in the alleged tax-evasion case of Magnitsky and Browder, widely described as a set-up.
Thus the USA passes The Magnitsky Act which singles out everyone involved. But the law is written to allow the USA to designate any individual, bank or group and EXORCISE them from the world financial system. In retaliation Putin BANS all American adoption of Russian kids.
Thus the lawyer Natalia Veselnitskaya whose main function is to reverse Putin law on adoption via reversing The Magnitsky Act. What better way to get to insert that into the Trump mind than the manner indicated by DJT Jr's. email.
She was married to some deputy minister of transport of god knows where, and her clients include "state-owned businesses and a senior government official's son". Good for her. Would that have made
David Boies
certainly a larger figure than this person, an official of the govt?
Bottom line, a VERY MESSY involvement by Hermitage Capital, which true or not, might have been seen as an intelligence intrusion into the Russian economy, and ALSO had fun exposing rampant corruption and thievery (i.e. Russian Mafia and govt operating together), was banned, exposed more corruption, got a righteous individual murdered, resulted in a ban via a legislative American act, and Putin retaliated giving this lawyer a built in function HERE.
Don't get me wrong, I hope the CIA DID back Browder and was thinking long term about influence inside a freer Russian economy.
Now add DJT Jr's, incompetent judgment, a TRIBE consisting of an inchoate force of Dems, the entirely hostile force of the Media , and the American intelligence services (which apparently just missed another big one in Abu Bakr Al Baghdadi) and HERE we are.
More divided.
The subject matter is irrelevant.
So I will end this with a final word set.
4%+ growth in GDP reflected in the disposable income of the middle class will determine our future. Not our political future. Our actual future.
INTEREST on the national debt 2015? ~$450 BILLION

Defense spending in 2015 – $598 BILLION

Medicare costs in 2015 $646 BILLION

Federal Welfare Budget in 2015 (including Medicaid) $361 BILLION
The debt is GOING UP. It will CONTROL the nation. We can't cut our way out of this.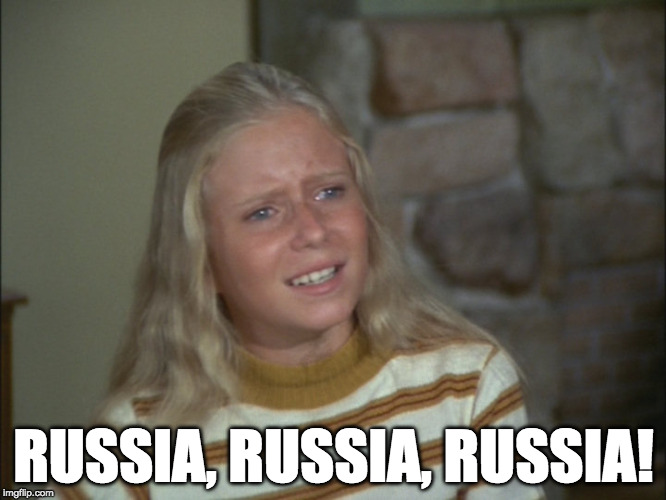 Any questions?
posted by Epaminondas at 11:35:00 am
permanent link#