What's wrong here?
A few days ago Chris Rock in a very disturbing and bizarre moment referred to Bronco as the 'daddy' of the country and that when your father says something you (all of us) should listen.
So I assume that in 2006 when someone asked Rock, 'WHO'S YOUR DADDY?' he would have respectfully answered
Right.
Then Jamie Foxx comes out with 'black people are the most talented people in the world'.
I am trying to imagine Jamie Foxx with the face of one
Ben Chapman.
Hey Jamie … Greg Maddux, Louis Tiant, Nadia Elena Comăneci, Alan Dershowitz AND Bob Gibson.
As for you, congratulations on your ability to emote and memorize words while under direction.
BTW - what color is that director guy Quentin something or other?
And more importantly
WHO THE FUCK CARES?
GET IT.
Sorry but when I hear this kind of crap so blatant by the likes of these two cretins all I see is … well….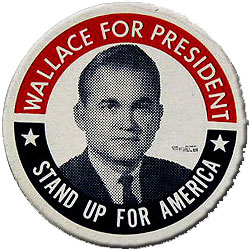 ALL RACISM IS THE SAME
Until no one cares about this… NOTHING WILL IMPROVE.
What a waste of space for these words, though.
posted by Epaminondas at 12:31:00 pm
permanent link#