Wednesday, August 01, 2007
They Worship That Sick, Twisted Freak!
posted by Pastorius at 2:45:00 am
permanent link#


The Parallel Government
Of The Entire World
All of us, every single man, woman, and child on the face of the Earth were born with the same unalienable rights; to life, liberty and the pursuit of happiness. And, if the governments of the world can't get that through their thick skulls, then, regime change will be necessary.
Subscribe in a reader
.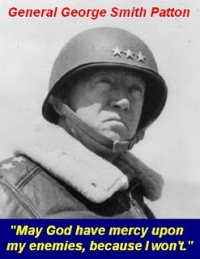 Infidel Babe Of The Week
Arianny Celeste





IBA Quote of the Week.
""I think terror is up worldwide, the statistics indicate that, the fatalities are way up. The numbers are way up. There are new bombs, very big bombs, trucks being reinforced for those bombs. There are bombs that go through magnatometers. The bomb maker is still alive. There are more groups that ever and there's huge malevolence out there."" --- Dianne Feinstein, on CNN
Sharia is Sedition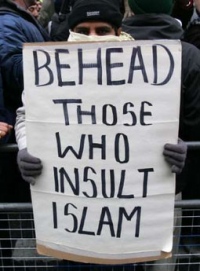 The Infidel Bloggers Alliance Radio Show
Gathering Storm Report Radio Show
"An Islamic regime must be serious in every field," explained Ayatollah Khomeini. "There are no jokes in Islam. There is no humour in Islam. There is no fun in Islam."
****************

"I want to be very, very clear, however: I understand and agree with the analysis of the problem. There is an imminent threat. It manifested itself on 9/11. It's real and grave. It is as serious a threat as Stalinism and National Socialism were. Let's not pretend it isn't."
~~~~~Bono~~~~~

****************
IMPORTANT VIDEOS

An Infidel Message
To Moderate Muslims

OBSESSION

UNDERCOVER MOSQUE

GERT WILDER'S
FITNA

****************
Original Artwork By Bosch Fawstin
Previous
NOTICE!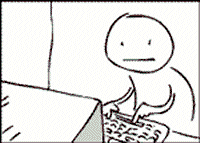 Older Posts
Newer Posts