Forget discouraged, 3 million workers hopelessly unemployed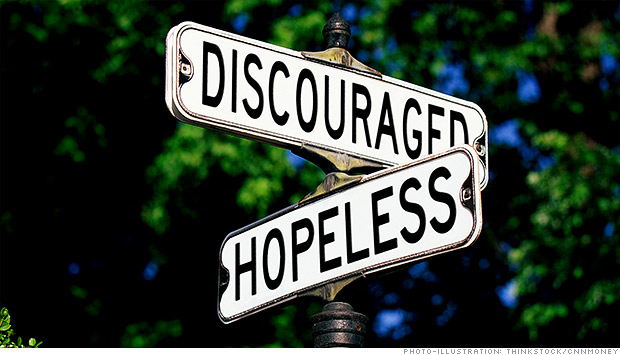 Losing hope: The Labor Department calls people who haven't looked for work in the last four weeks "discouraged workers," but millions more hopelessly unemployed gave up long before then.
From CNN
:
Ignoring the hopeless might make it seem like the long-term unemployment problem in the United States is slowly improving.
The unemployment rate has dropped sharply since 2009, and the number of people unemployed for six months or more has declined. Plus, the number of so-called "discouraged workers" has also fallen.
But the growing number of hopelessly unemployed is worrisome. Studies widely show the longer a person is unemployed, the weaker his or her chances are of getting a job.
posted by Pastorius at 11:29:00 pm
permanent link#