What kind of 'cliff deal' was this?
People making over $450k can certainly afford to pay more in taxes. Of course the question really is, where was that money the govt is now going get (waste to some appreciable %) headed instead?
Gucci?
Two weeks in Virgin Gorda?
Or new equipment for their business?
Or investment in fracking?
Or are they now going to remove support from business in order to KEEP GOING to Gucci?
Who knows?
Having been in medical device development, I can tell you, plan on fewer devices. 3.8% fewer devices. Big deal? Only if that gap would have aided you or someone you care for, I suppose.
But,frankly, without control of the increasing debt, none of this makes the slightest difference by degree of seriousness.
There is only one thing to look for now.
The debt ceiling. If the republicans RAISE THAT CEILING without REDUCING THE DEBT PROPER (not reducing the rate of increase in the debt), then there will be no republican party. It will be a rump self identified so called 'centrist' party with no centering principle other than votes which will help incumbents remaining in office.
I have devoted much thought to whether or not the Republican should act in a way which garners votes, or act in a way which adheres to principle.
They have no choice. If the republicans want to act in a patriotic manner they have to adhere to the idea and then get voted out if that is the majority choice. We all know that the course we are on is not sustainable. We are over fishing the
Grand Banks
of reality.
When the deluge comes, then the republicans will have served the USA.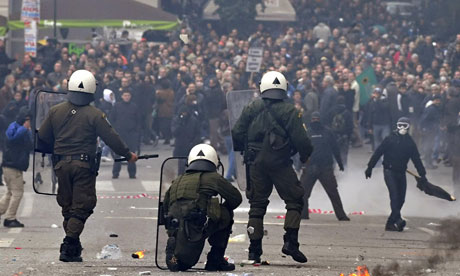 Perhaps there will be SEVERAL 1964's before this bill comes due. Perhaps it will come due in a non obvious manner (a military defeat due to lack of enough or modern equipment). Perhaps it will come due when we cannot act in our own defense overseas. Perhaps we will see allies abandon us. Perhaps we will see some foreign "McDonald's" of some other nation enter and dominate culturally. Perhaps to stay afloat, Social Security will actually have be cut by 20%, or inflation will reach beyond that number.
If the republican party does not LEAD, and instead is a partner with democrats in the process which ends as described above, there will be turmoil in every city and town in the USA. VIOLENT TURMOIL as people will not be able to survive.
If the republicans lead, and are seen to be wiling to get CREAMED at the polls to maintain their ideals, people will have somewhere to turn.
And they will.
In seven years the interest on the debt will be 33% of the entire national budget today.
If you spent one third of all you made just to pay the interest on what you had to borrow each month, and each month you borrowed MORE AND MORE to pay your bills, could you sleep at night?
So, guess what?
It's YOUR BILL we're talking about.
How can we sleep at night?
I'm talking to YOU.
Something has to give. If we don't grow, we have to cut BONE, not fat.
What's it going to be?
posted by Epaminondas at 12:36:00 pm
permanent link#